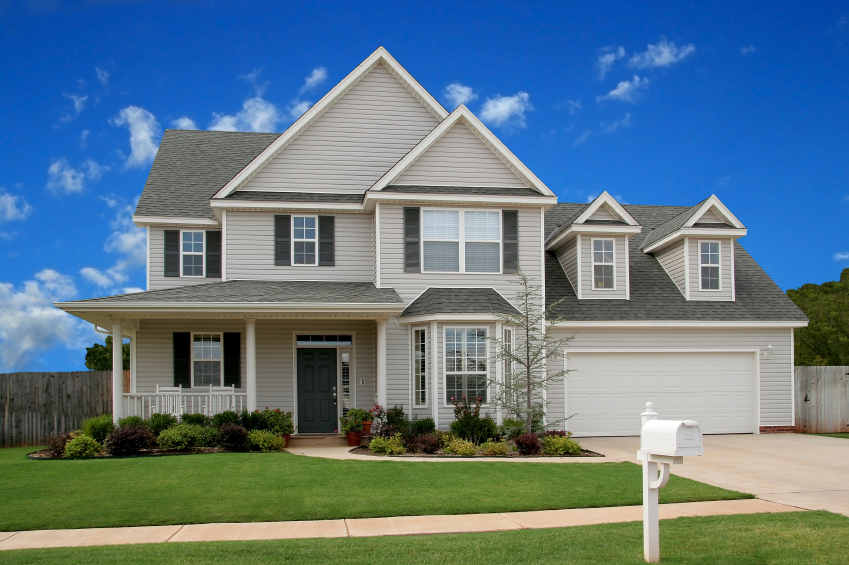 Even if you use a professional window cleaning company for your windows, you might need to do some additional touch-up between cleanings. So, what is the best way to clean glass?
There are two elements to cleaning your windows. The first element to consider is the glass cleaning products that you can use. There are many DIY glass cleaners available. Blue, ammonia-based products are effective, as well as spray-can foaming glass cleaners. Many professional window cleaners use glass cleaning solutions that they add to water, but this isn't always practical for cleaning windows yourself.
The second element to consider when cleaning window glass is the product you use to scrub the glass. For easy cleaning you can use paper towels or cloth microfiber towels. For harder scrubbing, there are white scrubbers that are made specifically for glass cleaning. These look like green kitchen scrubbers, but there is an important difference between the two. The green scrubber used in your kitchen will scratch glass, but the white scrubber is a softer material that is safe to use on glass.
Many new windows have coatings on them which can be damaged, so be sure that you know the manufacturer's recommendations for cleaning your windows. If you're unsure about what to do, ask a professional window cleaner.
To learn more about cleaning window glass, read our blog post here.
If you'd like a free estimate from Western Reserve Window Cleaning, submit a request today.